For the second year in a row, ERO and Muller Engineering engaged in a friendly competition to see which firm could collect the most donations to help fulfill two local organizations' holiday wish lists. Warren Village and The Gathering Place were this year's recipients of good cheer from Muller and ERO employees – receiving a combined total of approximately $3,800 worth of donations. ERO is thrilled to participate in the good deeds AND extra thrilled to announce that we won! Our staff are very much looking forward to enjoying a home-cooked breakfast by Muller staff in the near future. Way to go everyone who participated!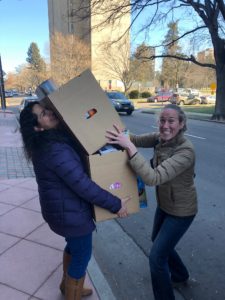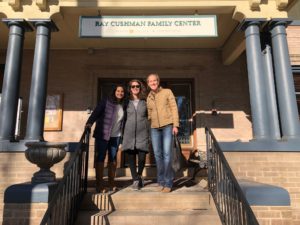 Muller's donations overtake one of their offices!
ERO's Moneka Worah and Muller's Mara McGuin load up donations.
ERO's Anna Bosted joins Moneka and Mara to drop off donations at Warren Village.