ERO CHARITABLE FOUNDATION
---
The Foundation provides grants for environmental and humanitarian projects in Colorado, parts of the U.S affected by natural disasters and in developing countries. The Foundation encourages volunteerism to connect people, places and projects.
---

The ERO Charitable Foundation was started in 2010 to provide grants for humanitarian and environmental projects and to promote volunteerism to participate in those projects. Specifically, the ERO Charitable Foundation:
---
---
---
---
Assists other nonprofit organizations that restore or conserve habitats in Colorado; developing countries within North, Central, and South America; Africa; and Asia; or in areas that have been affected by natural disasters or other crises.
Assists other nonprofit organizations that provide humanitarian services to needy communities in Colorado; developing countries within North, Central, and South America; Africa; and Asia; and to populations displaced by natural disasters and other crises.
Provides grants to support needy communities or populations displaced by natural disasters or other crises by making donations to other nonprofit organizations that are providing the needed services.
If you are interested in receiving a grant, you must identify your project or organization (501 (c) (3) or equivalent) and submit an application via this form: ERO Foundation Grant Application to the Foundation Board. If you have questions, please click the "Contact/Submit Form" button below.
For additional Grants and Volunteer guidelines, see the attached document: Guidelines for Grants and Volunteers
ERO Charitable Foundation Board of Directors

Ron Beane, ERO Resources
Clint Henke, ERO Resources
Anna Bosted, ENTACT, LLC.
Leigh Rouse, Bristlecone Environmental
Moneka Worah, ERO Resources
Courtney Marne, ERO Resources
Contact the Foundation via email: EROFoundation@eroresources.com
2020 Grant Recipients and Projects
---
---
To date in 2020, the Foundation provided grants to:
Chester County Futures, a nonprofit provideing comprehensive academic support, mentoring and scholarships for motivated economically disadvantaged youth to succeed in school, higher education and life.
Five Points Youth Ambassadors to fund their advocacy work in support fo completing the St Charles Place Park in Denver, CO.
Bienvenidos Food Bank, who have provided Northwest Denver with food assistance in a safe, welcoming place for more than 40 years.
Blackpackers, whose mission is to eliminate economic disparities of participants in outdoor recreation.
Pueblo of Pojoaque in support of COVID-19 prevention and treatment measures.
Metro Caring, a frontline anti-hunger organization in Denver working with the community to meet people's immediate need for nutritious food while building a movement to address the root causes of hunger.
---
---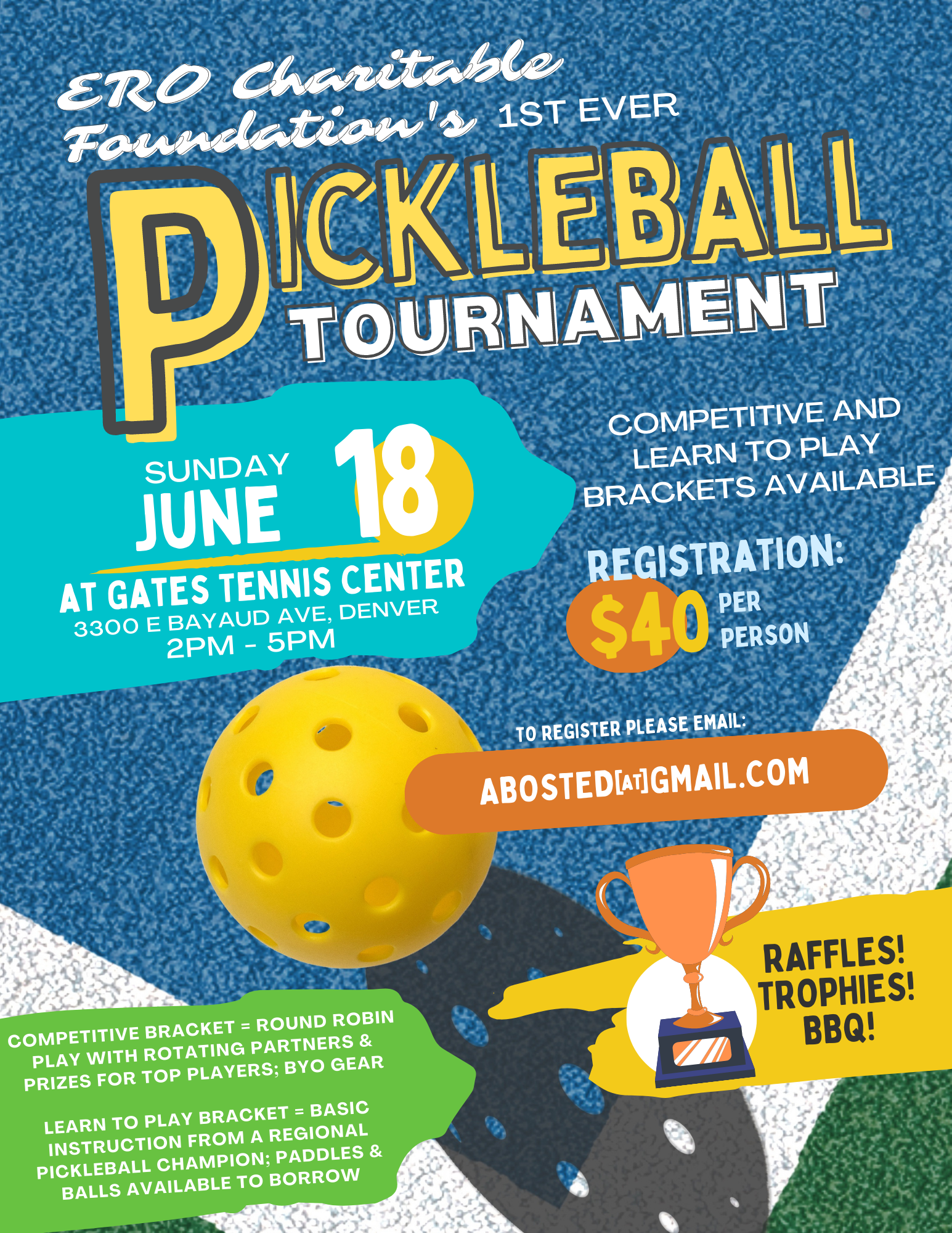 ---