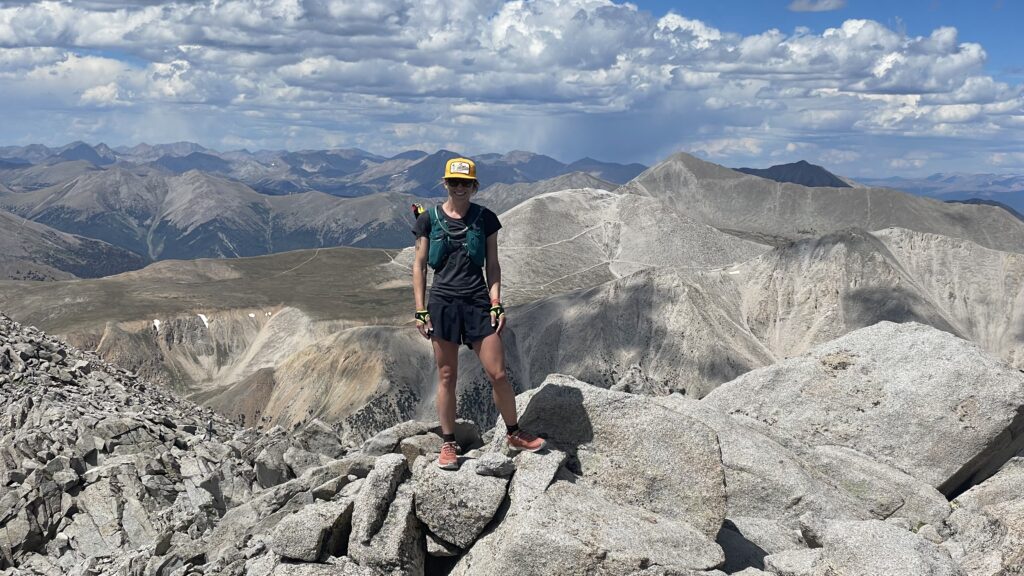 On Friday, September 1, 2023, ERO's very own contract specialist, Meaghan Jennings, will take on the UTMB, also known as the Ultra Trail du Mont Blanc ultramarathon running race in Europe. The UTMB race involves approximately 106 miles of running and circumnavigating Mont Blanc, the highest mountain in Western Europe. The UTMB covers over 33,000 feet of climbing and descending. The race begins in Chamonix with almost 2,300 people racing. Runners will have up to 46.5 hours to complete the course, spanning two nights and going through three countries: France, Switzerland, and Italy.
For years, Meaghan has been training for the UTMB, and her journey started long before she qualified for the 2023 race. Meaghan began completing her qualifying races in 2018 to accumulate sufficient points and experience before being able to apply for a spot via UTMB's lottery system. When she finally received her lottery pick in 2020, her hopes were dashed due to the pandemic.
Currently, Meaghan is diligently training and anxiously awaiting her chance to tackle the UTMB race. She knows it is one of the toughest foot races in the world, and it will push her both mentally and physically. While she continues to train, she constantly reminds herself that she is capable of much more than she thinks she is, as she looks at how far she has come.
We wish Meaghan the best of luck in her upcoming race, and we are very proud to have her on the ERO team.