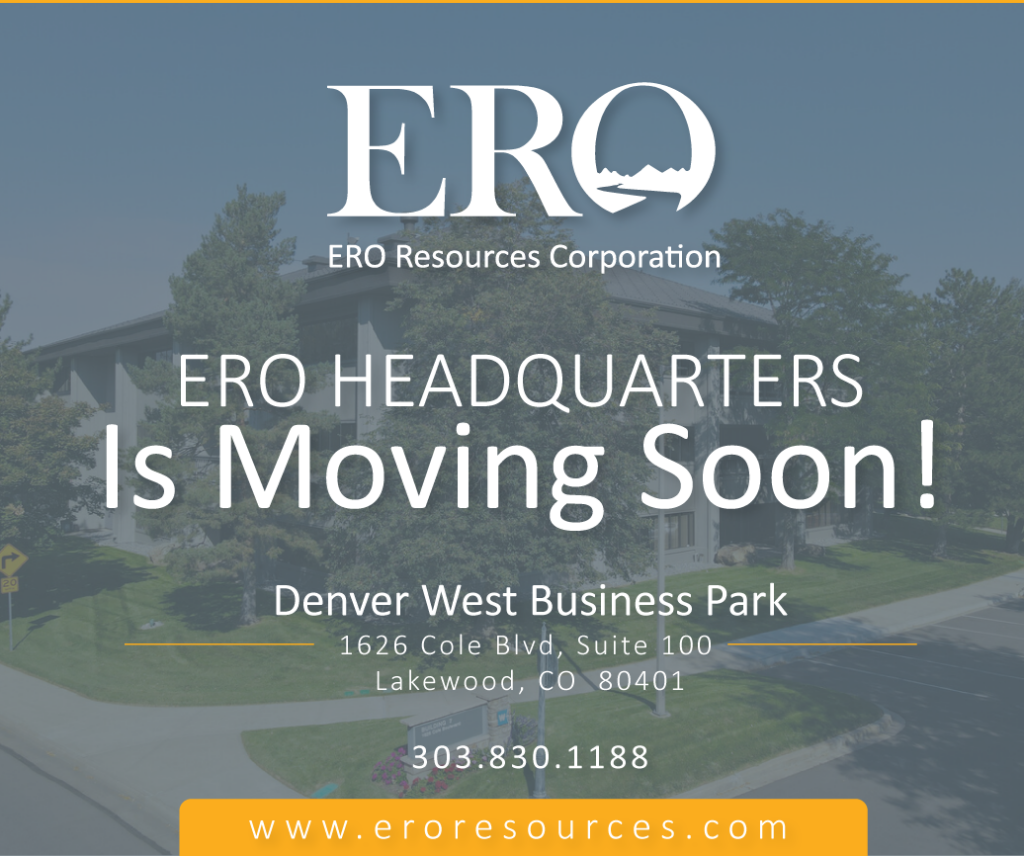 Exciting things are happening at ERO Resources Corporation, and we want to share some important news with you. After 40+ years in the North Capitol Hill area, we are excited to announce that we will be moving our Denver headquarters location to the heart of Lakewood's Denver West Business Park.
Our new facility offers us the opportunity to better serve our loyal clients and work with our valued business partners. We are excited to embark on this journey and look forward to achieving great things with you. ERO's new location will be open for business on April 13, 2023!
A special thanks to the ERO moving team who made this move such a success. An incredible amount of hard work and dedication made our new home possible, and we thank you for it!
Our New Address: 1626 Cole Blvd, Suite 100, Lakewood, CO 80401
Main Phone Number: 303.830.1188
Email: ero@eroresources.com
Please update your records with our new address. Our phone numbers and email addresses will remain the same as will our website address and social media accounts.
Sincerely,
ERO Resources Corporation